"Home School Groms" - 5 Week Program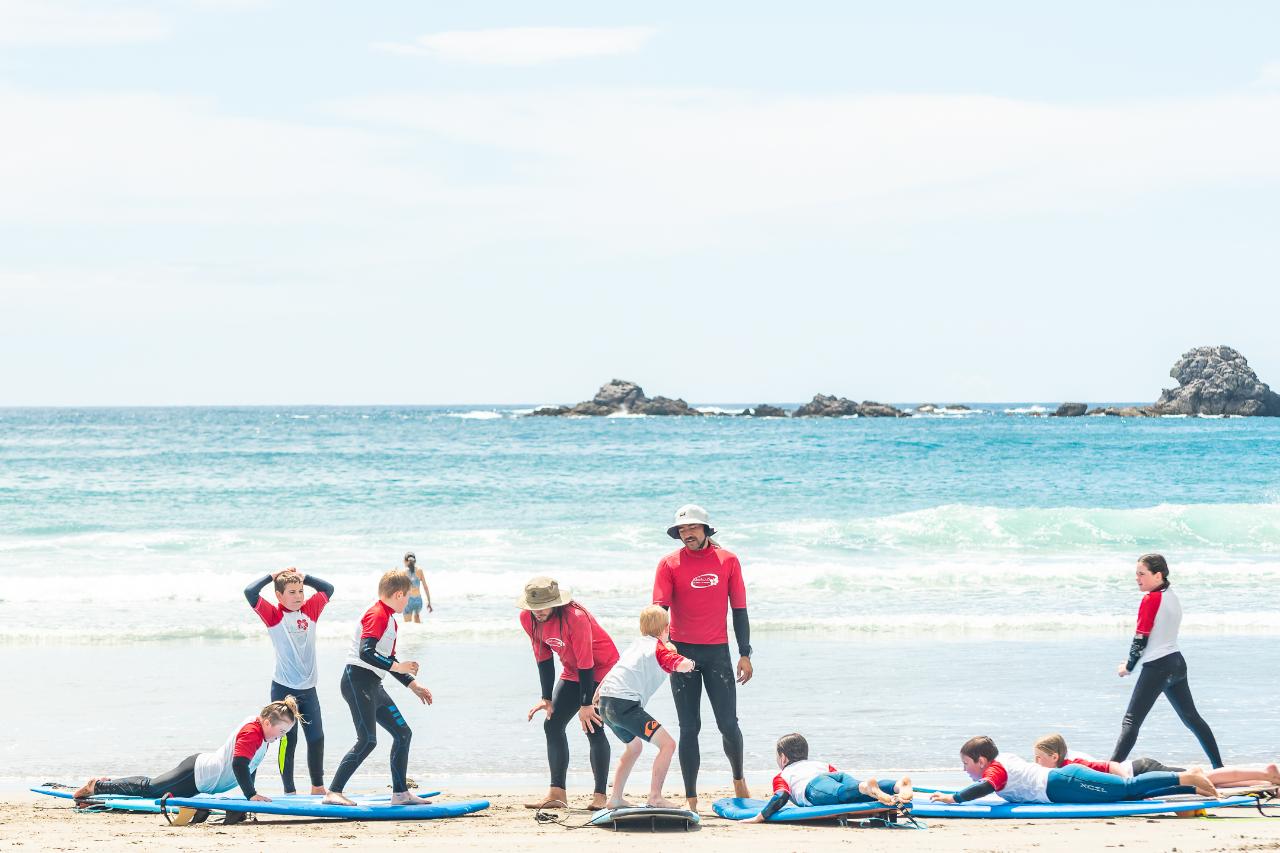 Duration: 5 Days (approx.)
Location: Mount Maunganui, Bay of Plenty
Product code: "Home School Groms" - 5 Week Program
Who it's for: Beginner and intermediate kids ages 7-13
Time available: Mondays & Wednesday's / 9:00am - 11:00am
Duration: 2 hours per session over 5 week period
For those looking to enroll their kids into something a little different during term time, we are offering a 5-week surf school program. Kids are taught water safety and great foundational surfing skills from our internationally qualified instructors. Instructors also have lifeguard and first aid qualifications.

During the program, we will cover a range of topics from surf forecasting and wave anatomy to an overlay of environmental and marine science. After beach/ocean theory we will then hit the water to progress surf skills from catching our first wave to intermediate skills.

All equipment is provided including wetsuits and boards. Your kids will be well looked after, burn off some energy, have lots of fun and learn valuable ocean and surfing skills.